Yelo to protect your bike
Register your bike with information such as the serial number, brand, model and stick the Yelo sticker.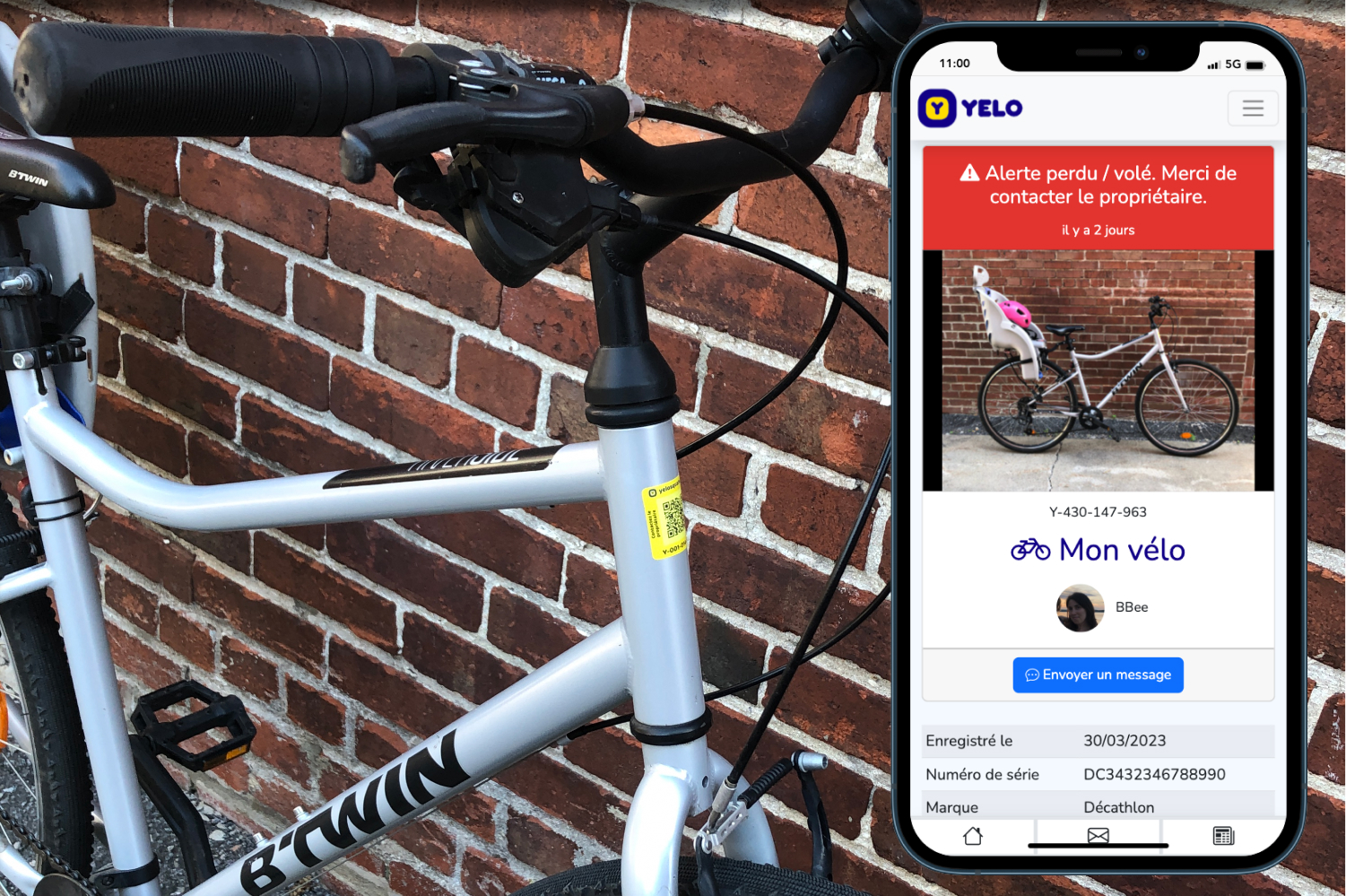 To fight bike theft, municipalities and police departments encourage cyclists to register their bikes in platforms such as Garage 529 in North America or Bicycode, Recobike and Paravol in Europe. In France, the marking of new bicycles is mandatory since January 1, 2021: the Association for the promotion and identification of cycles and active mobility (APIC) has been appointed manager of the unique national file of identified bicycles. In Canada, marking is not yet mandatory, but we have every interest in doing so.
A digital passport for your bike
With Yelo, you register all your properties, their serial number, documents, proof of purchases and owners in one place. Each property now has a unique identity and traceability of its life history which can be used as proof to recover your stolen object, make a claim to your insurance or carry out transactions with confidence during re-sale.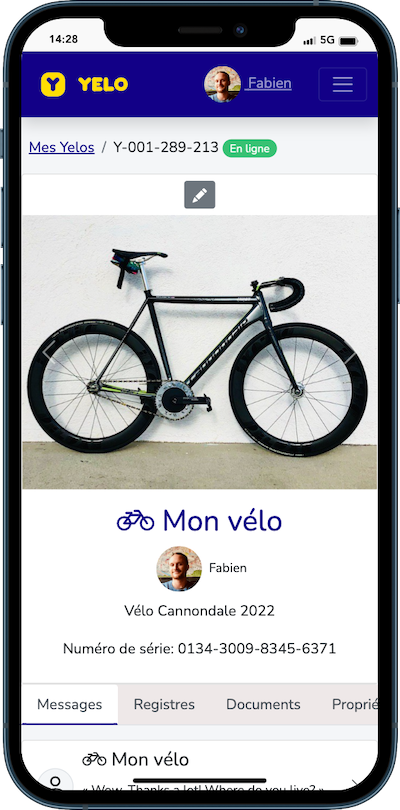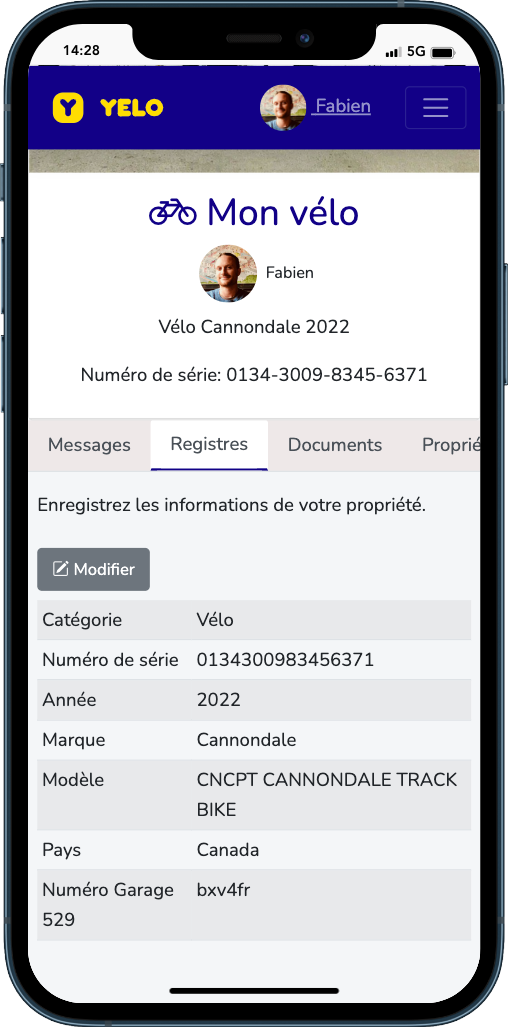 Find your stolen bike
The community and law enforcement can scan your QR code or search with other identifiers (serial number, registration, Garage ID 529) to access your property's public page and contact you in seconds. You remain anonymous at all times and your personal information is never disclosed.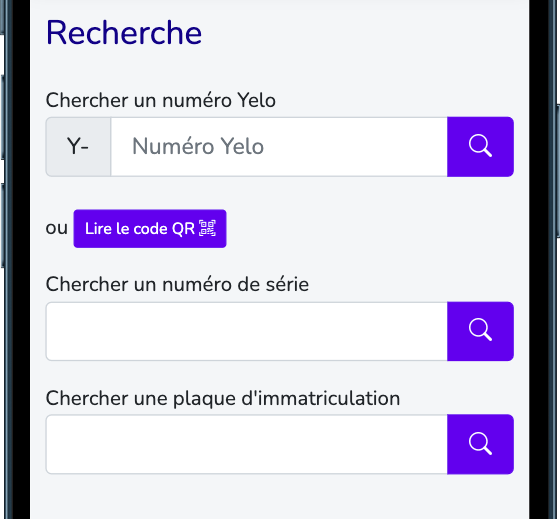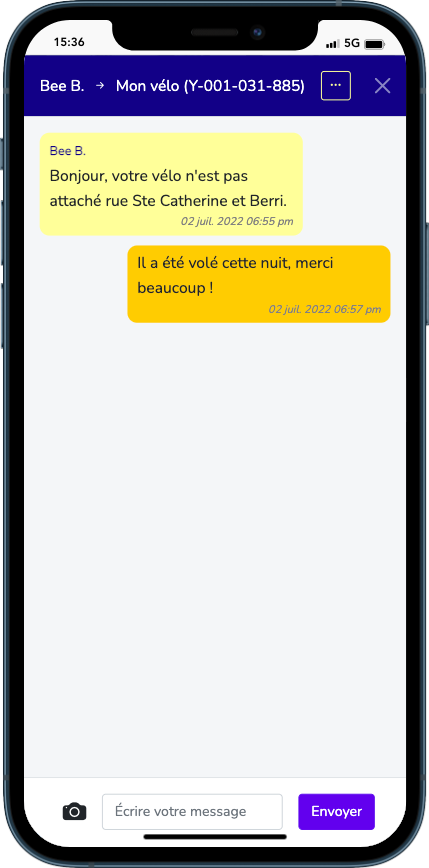 How does it work?
Activate your QR code using your smartphone camera
Create an account with your phone number
Stick your sticker visibly on your bike
It's done! We can now visit your bike page and contact you by scanning the QR code. You receive a SMS or email alert and you can chat with your savior. It's safe and anonymous.
---
Yelo to identify, protect and enhance all your goods
Identify
Give a digital life to all your items and save their informations in one place.
Protect
Join a community of people helping each other to prevent theft and damage.
Enhance
Make your object smart with a public web page and apps.