We protect all your properties
At Yelosquare, our mission is to connect and protect all your properties to build a safer, sustainable world and help a caring community. For your peace of mind, register your car, bike and all your valuables in the Yelo app.
Identify
Register all your goods in one App.
By creating a unique digital twin for each of your properties, you will save all their data in one place: serial number, registrations, owners, documents...
Protect
Your belongings are precious. We help you protect them against theft, loss and damage.
Allow the community and emergency services to contact you in seconds without having to share your personal information. You can declare your stolen or lost property on its web page, get a notification and chat when someone contacts you.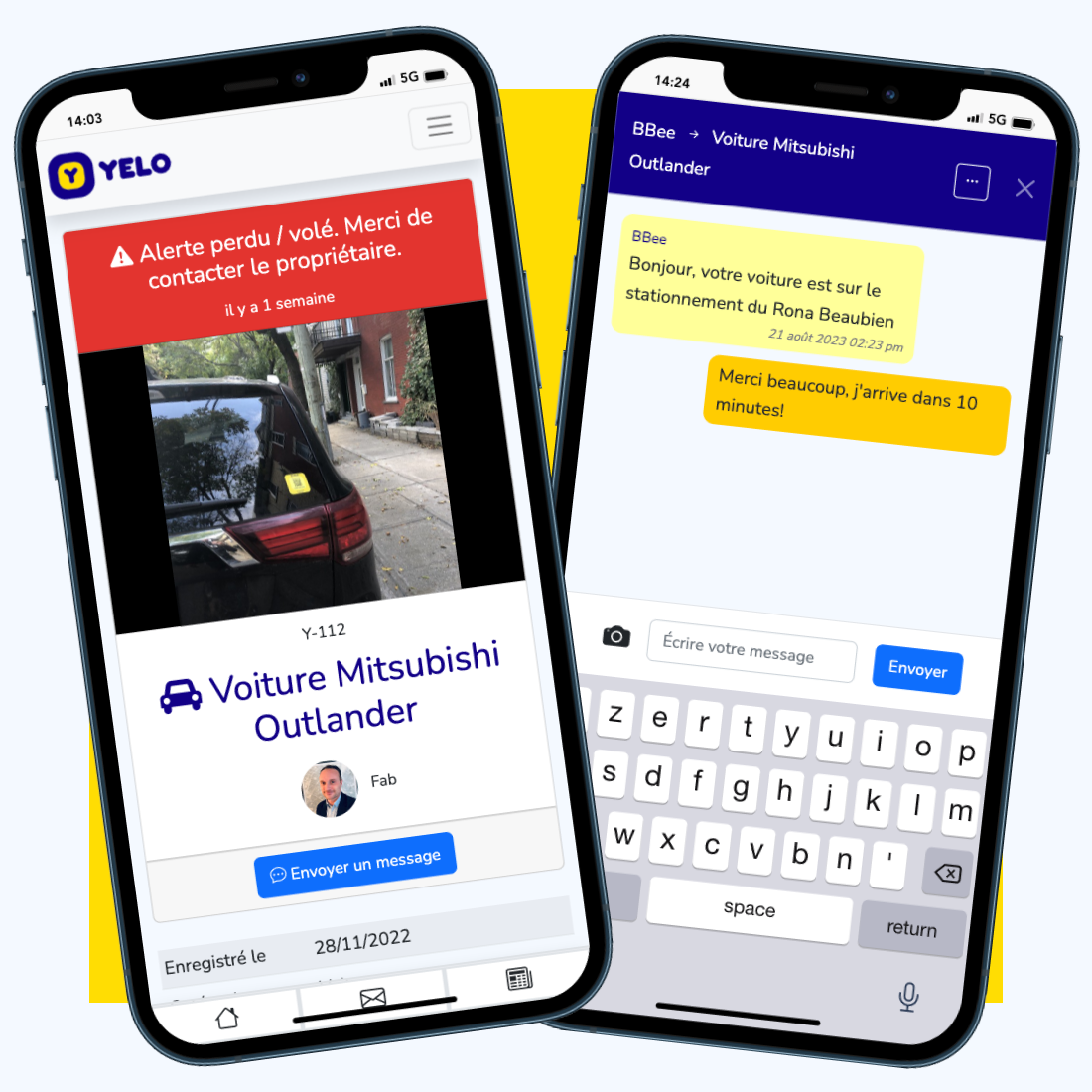 Enhance
Make them smart
Yelo allows you to add multiple applications and services to your goods. Chat, share information on your item's web page, post photos, videos and documents.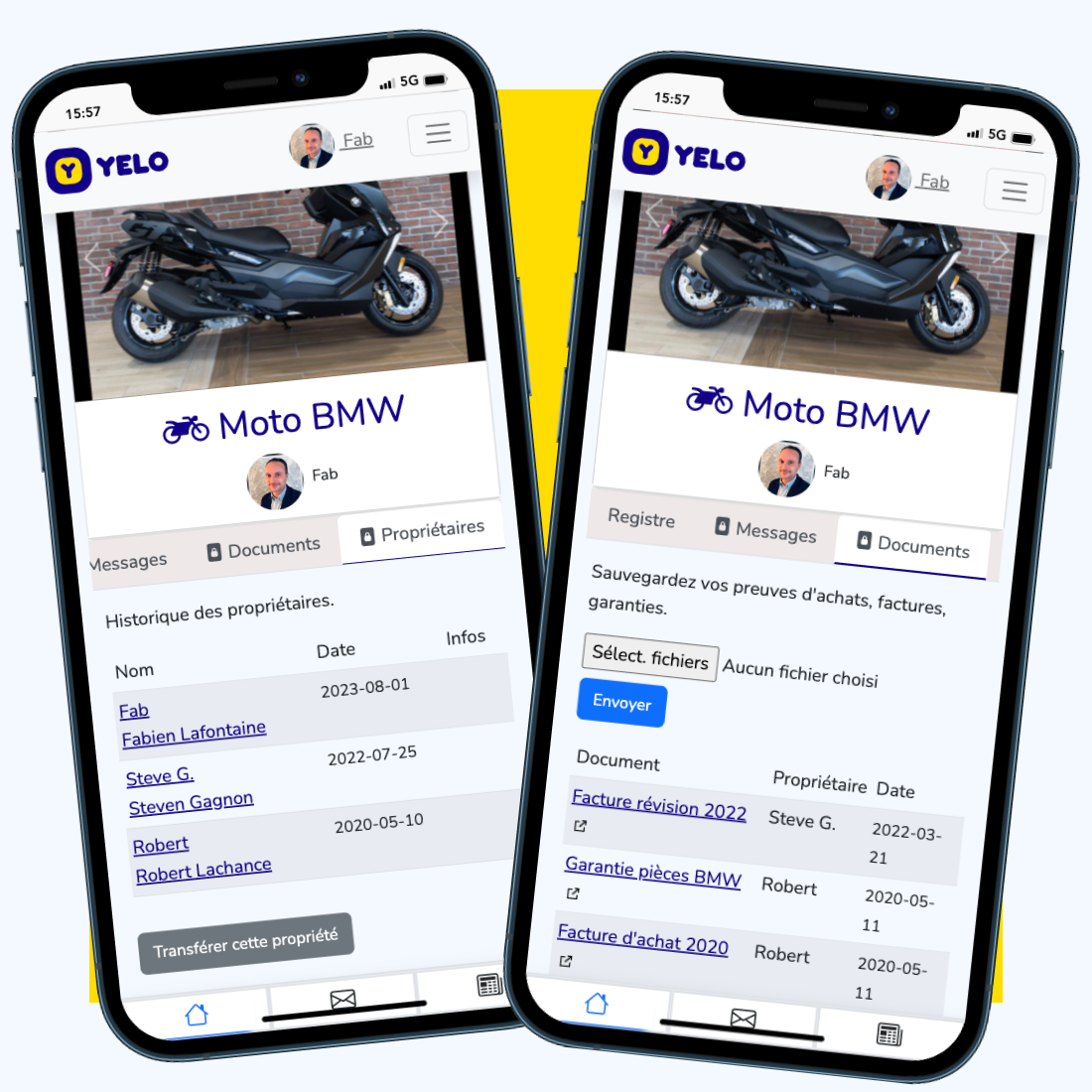 Mark
Add a yellow sticker on your objects
A unique QR code to access your item page. Recognizable from afar, the yellow square is the mark of a protected product.
Order your Yelo stickers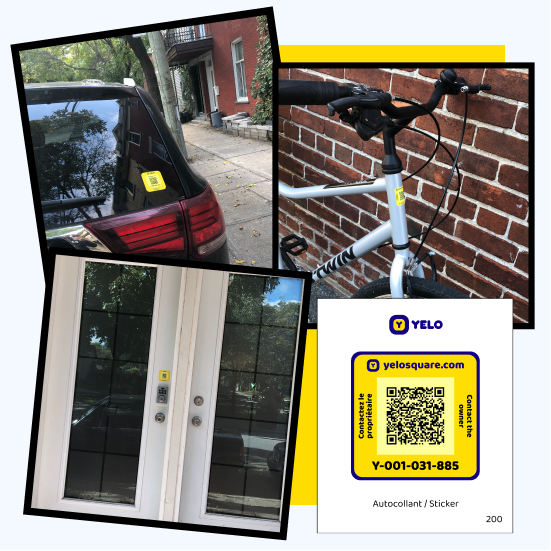 Together, let's connect the physical world
Our vision is to create a digital passport for all objects so that they become a communication gateway and facilitate exchanges and associated services.

We are building the Web of all objects.
Find out how Yelo protects your bike, your car and your home: