Yelo, the protection for all your goods.
Yelo creates a digital passport for all your properties and protects them against loss, theft and damage. Register all your properties for free now to take advantage of our features in less than a minute.
Register my properties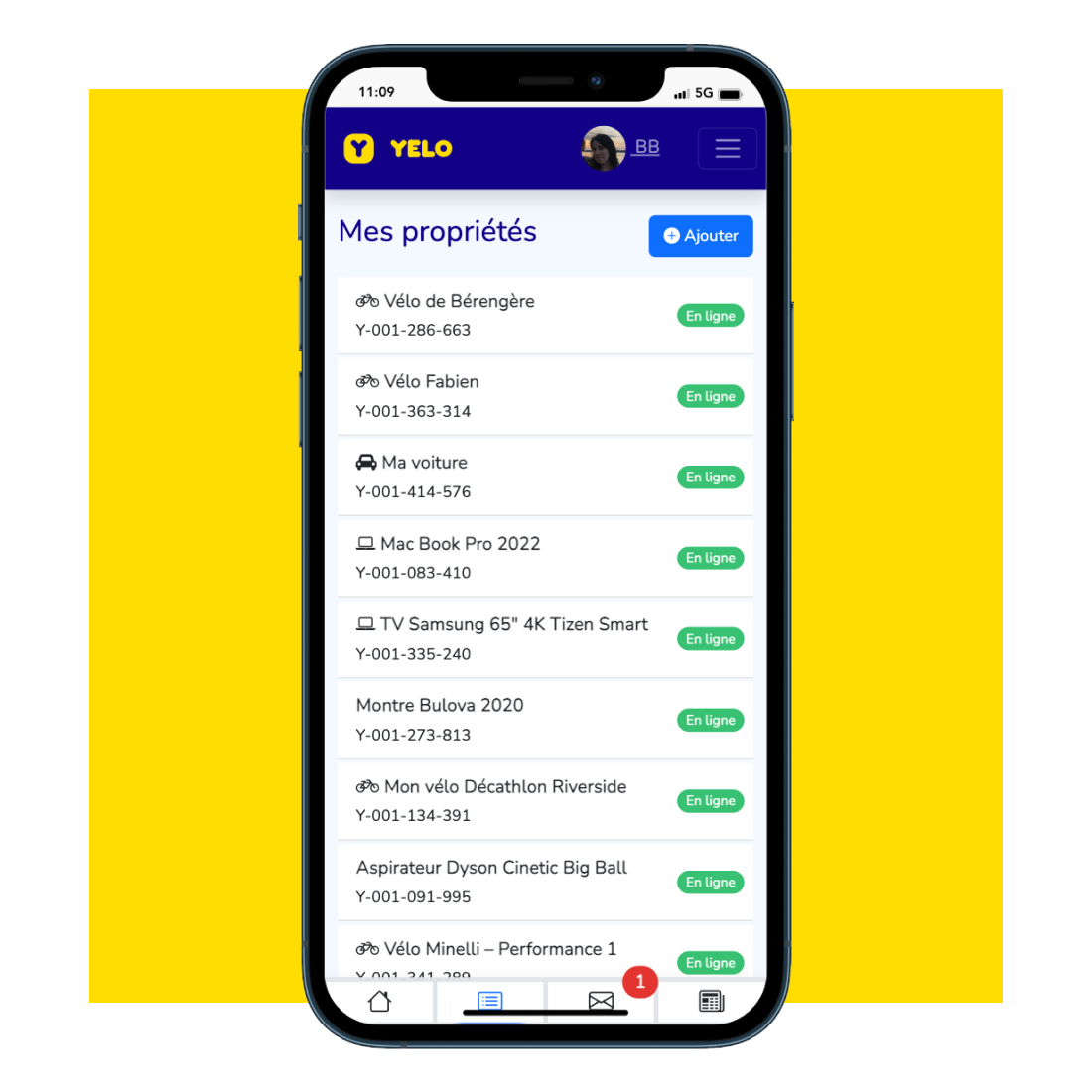 Find out how Yelo protects your bike, your car and your home:
Order Yelo stickers
A unique QR code to identify and protect your properties. Community support and city services can visit your item's web page and contact you instantly.