Yelo for business
For manufacturers, retailers, insurance companies: offer digital product passports and open up a world of possibilities for identifying, protecting and enhancing your customers' properties.
Give a digital life to your products
Yelo not only enables you to create great added value for your products, but also to learn more about their lifecycle and increase customer retention: stay connected to owners throughout the life of your product.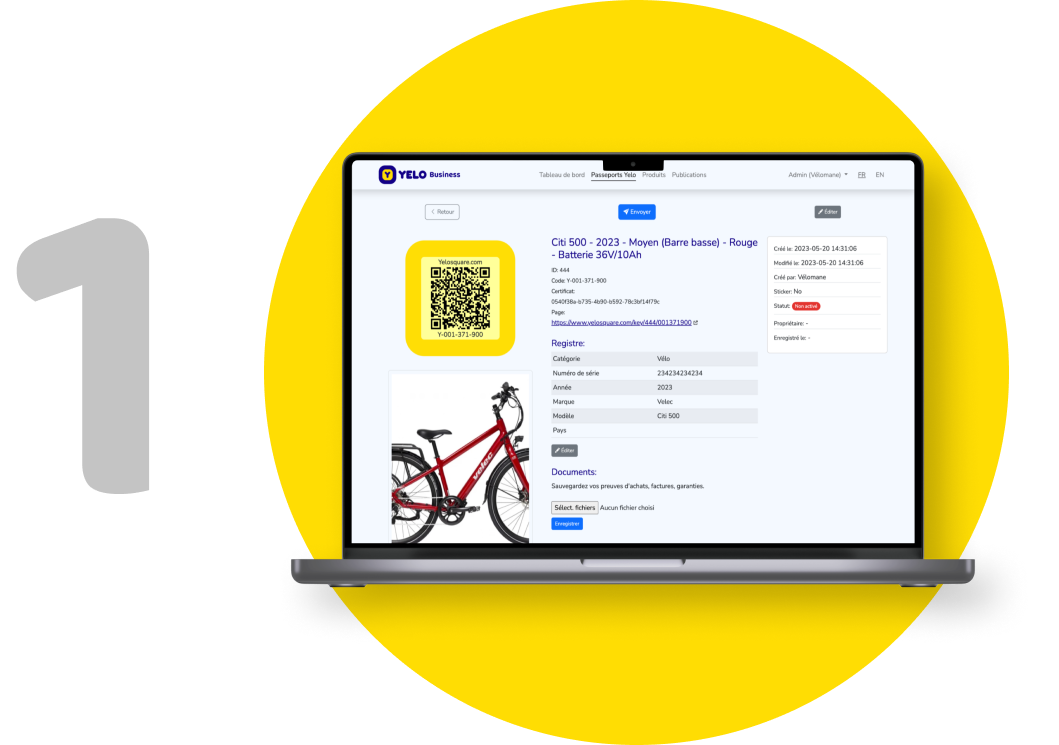 Create your Yelo passports
Every product now has its own universal digital identity. Generate an intelligent identifier for each of your products and enter information (brand, model, year) and documents. Retailers can even record their customer's invoice and warranty in the passport.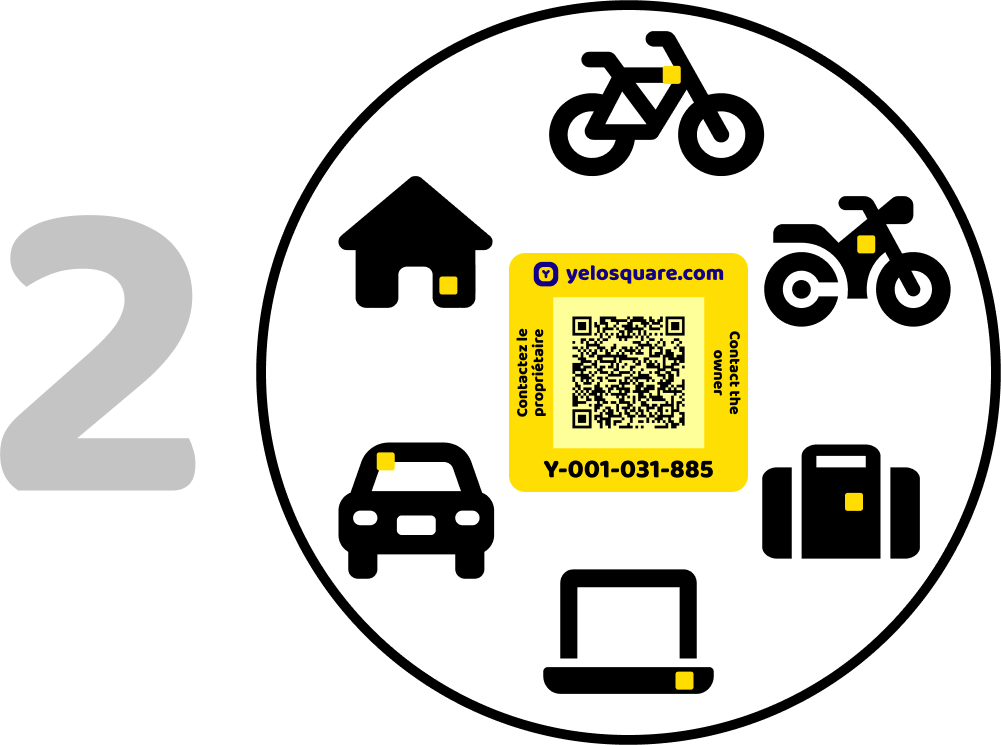 Tag your products with Yelo stickers
You can order our high-quality, ready-to-use Yelo stickers in synthetic vinyl for outdoor use. Please contact us for orders from 100 to 20,000 stickers and more. We offer QR code or NFC technology. You can also choose to mark your products yourself.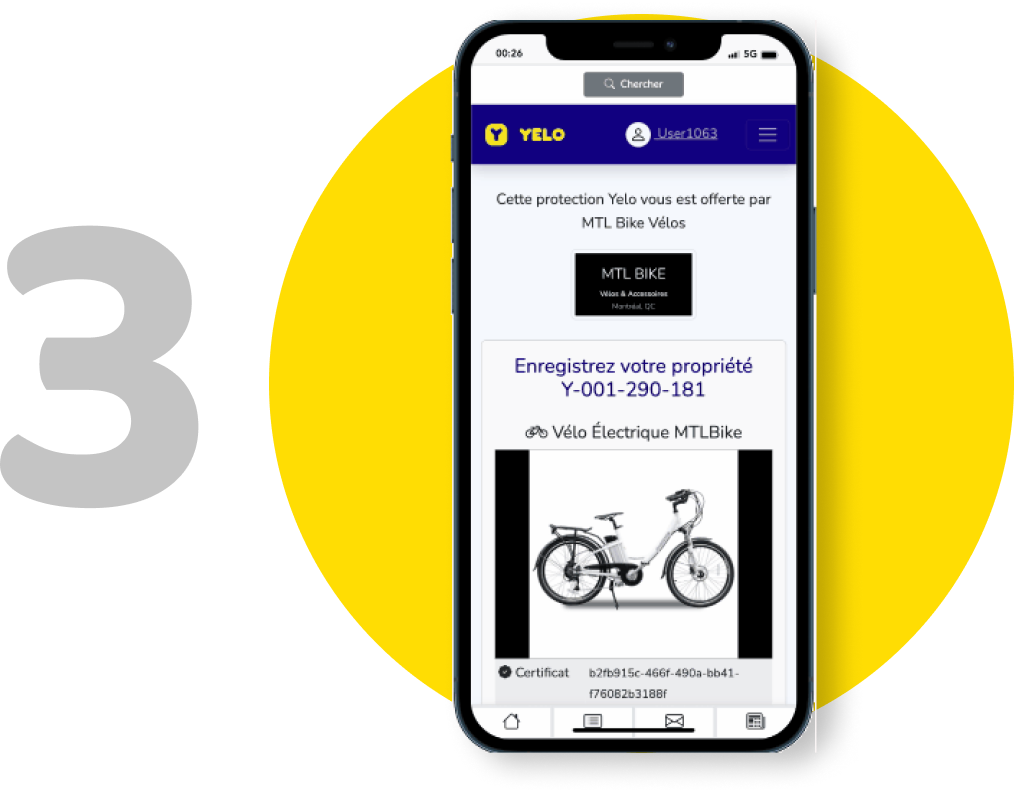 Your customers register their new ownership in their Yelo wallet
When your customers buy one of your products, they collect the digital passport and authenticate themselves as the official owner. They benefit from all Yelo's advantages and functionalities: a digital certificate of ownership, access to your product's documents and warranty, chat, lost/stolen product alert...
Your new marketing tool
Thanks to Yelo, all objects now have a digital life and become a gateway to communicate with their owners. Even when your product is on the second-hand market, you can continue to track your products and communicate with future owners.
Do you want to offer Yelo protection to your customers?
Contact us